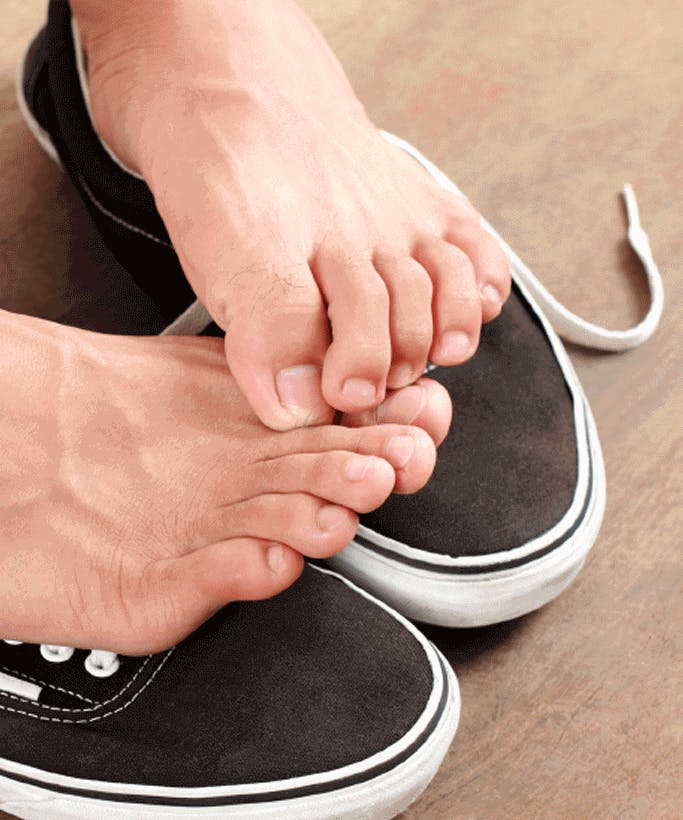 How to Use LamisilAT Spray
LamisilAT Spray is very convenient for athletes and those who travel a lot.
LamisilAT Spray can be easily applied to the areas infected with athlete's foot or ringworm. You also do not need to touch the infected areas, which decreases your chances of spreading the fungus to other parts of your body.
Wash the affected area with warm water and a mild soap. Afterwards, dry thoroughly.
Spray the infected skin area and the adjacent areas with the foot spray until they are well moistened.
LamisilAT Spray is quickly absorbed by the skin so that you can get dressed shortly after application.
More Athlete's Foot and Ringworm Products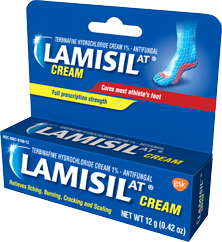 Use as directed
LamisilAT Cream
Full prescription strength
Cures most athlete's foot, jock itch, and ringworm with 1-week of treatment*
Relieves itching, burning, cracking, and scaling
*When used as directed for athlete's foot between the toes, jock itch, and ringworm

Use as directed
LamisilAF Defense Spray Powder
Treats and prevents most athlete's foot and ringworm
Relieves symptoms while keeping feet dry
Use as directed

LamisilAT Cream

Full prescription strength

Cures most athlete's foot, jock itch, and ringworm with 1-week of treatment*

Relieves itching, burning, cracking, and scaling

*When used as directed for athlete's foot between the toes, jock itch, and ringworm

Use as directed

LamisilAF Defense Spray Powder

Treats and prevents most athlete's foot and ringworm

Relieves symptoms while keeping feet dry